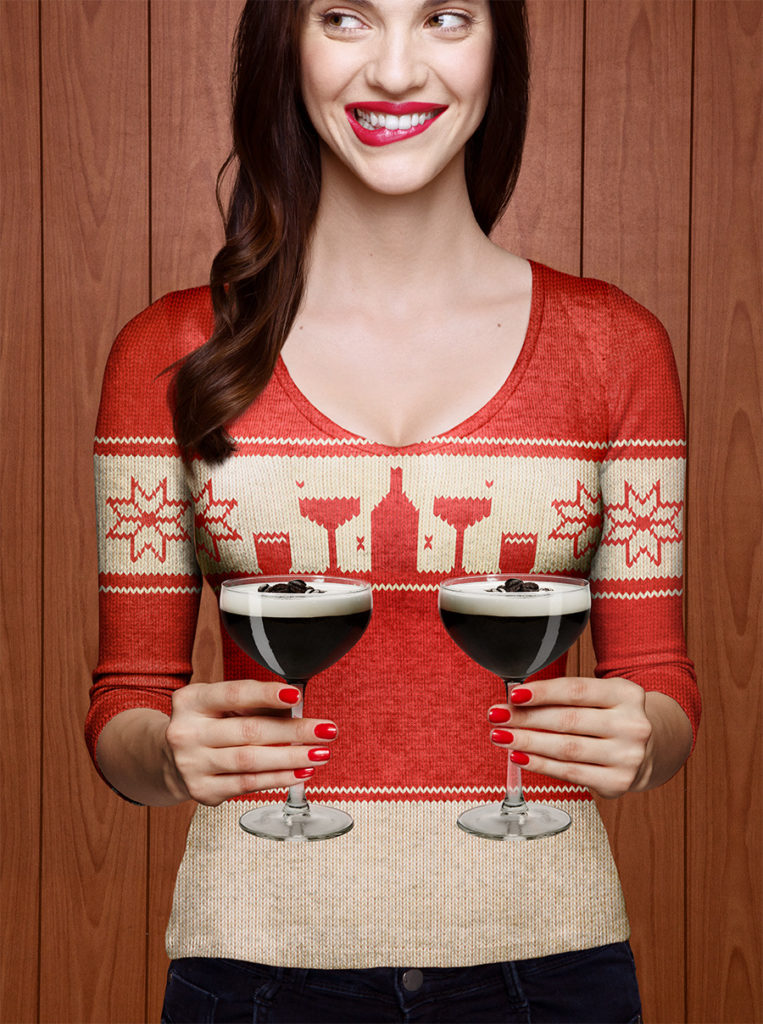 The folks Kahlua had an idea about creating a fun image Holiday themed image to promote their coffee flavored liqueur and they came to photographer Kourosh Sotoodeh to see how it could be pulled off. You see the problem was they wanted the model to wear a Kahlua themed holiday sweater, but all they had was a graphic their art director had created in Photoshop. Having a custom sweater made was out of the question so Kourosh brought me on board to see if I could help make it happen.
In addition to adding the pattern to the sweater the project involved compositing a different smile on to the model's face as well as adding in 2 glasses filled with a Kahlua based drink.
Below you can see the base shot of the model along with the graphic element provided to us by Kahlua.
This challenge was a fun one. Adding the pattern to the sweater the girl is wearing requires more than just sizing and warping. You have to bring back all the lighting which gives the sweater shape and dimensionality so it fits her body in a believable way.
In some ways the solution was similar to a previous job I had worked on for Nike, creating custom shoes based on basic gray shoes and swatches of Pendleton fabric, basically using the base shot itself to supply the lighting and shape.
And that's one of the cool things about working on shots like this, we get the chance to reach deep into our bag of tricks while coming up with a new twist to pull off some magic.